Kieren wrote:
Hello everyone!
I hope you all had a fantastic weekend!
I thought we could start this week off with a little fun,
since Monday's are never any fun anyways. 
so why not a raffle?!
what are we raffling might you ask?!
these beautiful sets!
female by Solovey & male by yours truly (with a lil dollzmania tail of course)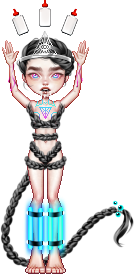 20 females and 12 males will Win these gorgeous sets!!
You have 24 hours from the time this thread is posted to enter!
I will stop taking entries/names April 16th @ 9:15pm EST
Just post your username to enter!
get entering!
tag your friends!