Kouhai wrote: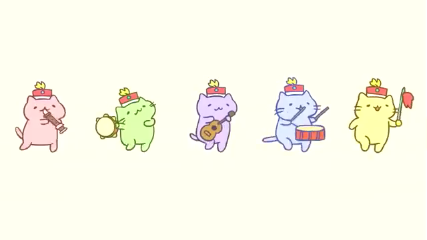 background story:
There's an old article that says that if you are over 15 years old you're only in marching band because your mother forced you. Therefore we made a group in my marching band where you can join if you're 15 or older, and we play a bit more advanced music, hang out together etc. 
the task explanation:

We want a new logo!
We want a drawing/logo that can go on a zip hood, the name of our group "tvunget av mor" is going on the arm, and then we want a drawing, and the abbreviation TAM om the back. I am unsure if I want to post a picture of our old logo, because we want something new and original, I can post if anyone wants to have a look at it. 
so basically:
make a drawing (it can be anything - a sketch, handdrawn, digitally, maybe not even a drawing but an explanation of what you think would look cool is also okay!) of something related to music and kids being forced to play by their mother. remember that kids will see it, it should be fun and playful, and look well on a hoodie
Prizes/payment:

Everyone who participates will get a cr prize, I haven't decided how much it is yet because I don't know if anyone will participate, but I've saved up quite a bit and was thinking around
50-100cr for everyone
who sends in something!
then I'll send the entries to my group and we'll choose our 3 faves who will get:
1. place: 5000cr
2. place: 2500cr
3. place: 1000cr
if a lot of people participates I can add more prizes, I'll just have to gather some more cr ;p
and of course, if we decide to use, or take inspiration from your art for our logo, you'll get full credits (and maybe even your own hoodie?)
I hope people will participate!<3<3 and if there are any questions, please don't be afraid to ask!