Hypoxic wrote:

Are you ready to become next level fierce? Now is your chance. Next Top Model has landed here on VP and we are searching for those with talent, determination and passion to make it to the next level. 
Welcome to Cycle 1! You have been selected to take part in
 four
 of our upcoming photoshoots. 
For this weeks shoot the theme is 
loooong lush hair.
 Meaning the focal point of your look has to be your hair. Good luck and I'll see you on set. 
~

What do you need to do?
 Dress up under the theme listed above
 Post your entry into this forum
 Do not edit your post
 You can only use your own wardrobe
~ 
Deadline
   21st February 21:00 GMT  
~
Prizes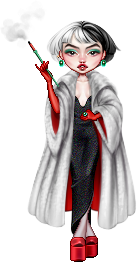 Female by Solovey   I   Male by LeeTaemin
~
Want to know how to win? Want more information about this event?
Check out this thread here!