baileyyrosee wrote: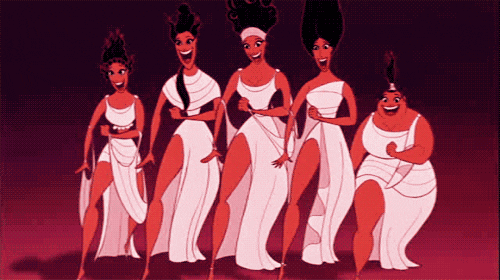 It's series time!! 
Over the next few months, we are going to be hosting a new dress up series. 
The theme for this new series is:
Greek Mythology [Gods & Goddesses] 
Each month there will be a competition focused on a God or Goddess and you will have to dress up your avatar that best fits that God or Goddess. 
This month, the Goddess chosen is:
Selene "Selene is the Goddess of the moon and mother of vampires. Before she was a Goddess, she was a human. Apollo cursed her true love, Ambrogio,  who eventually became the first vampire. In exchange for their protection, Artemis insisted that the couple could never touch, therefore they couldn't have children. On her deathbed, Artemis allowed Ambrogio to drink her blood. Their combined blood could create their "children" after her death and turning any human who drank the  blood into a vampire. After she died, Artemis made her an immortal Goddess of the moon" 
Take inspiration from her story and use it to create an outfit inspired by her. 
Post all entries in this thread. 
You have until
Wednesday, June 12, at 11:59PM EST
to get all entries in 
**You are allowed to use someone else's wardrobe as long as you have permission and link them in your entry post. Please do not use an ET members wardrobe, or any items that you find or have that may be unreleased.**
There will be a total of 10 female winners, and 5 male winners
Big thank you to Chalya for creating these beautiful prizes!