Next Top Model is scouting for talented fresh models who are ready to make it to the next level! Think you've got what it takes to succeed? Then keep reading.
Explanation
This is Cycle 1, the first search for VP's Next Top Model! There will be four rounds of photoshoots within this cycle, spanning over this upcoming month. Everyone will be able to enter all four rounds.
What do I do to take part in these photoshoots?
Each round of photoshoots will be posted into the forums when they are active. They are simply dress up comps with themes that you must follow in order to enter. More information on how to enter will be in the forums.
How do I win?
At the end of each round there will be 5 female & 2 male Best Photo. They will receive 5 points. There will be 5 female & 2 male runner ups. They will receive 2 points.
After all four rounds are complete scores will be added up and the 10 females and 5 males with the highest scores will receive the below prize! However, there will be an additional prize for the female and male with the highest score, but that is a surprise.
Good Luck!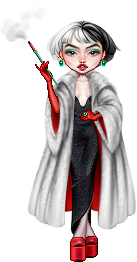 Female by Solovey | Male by LeeTaemin