House plants are a good way to add colour to your home and make it a more enjoyable environment. If you are anything like me, you LOVE house plants but have a hard time keeping them alive haha. They either don't get enough water, or too much water. Well don't you worry, because I'm here to talk about some easy care house plants that even I can keep alive that will add some character to your house or apartment!
Plants come in a wide variety so there's always something for everyone. When choosing a house plant,remember to take your environment into consideration. If you are looking for something a little more challenging to take care of, ask yourself what kind of plants would like it how i keep my house? Do you have a large window that lets in a lot of light or is your house dark and creepy. Look for plants that thrive in those environments so your house plant is more likely to survive. Always make sure your plants are not toxic if you have animals! My cat loves to eat my plants, and even if i keep them out of reach, he likes to still find ways to get to them so keep this in mind.

Succulents:
Succulents are the best and easiest plant to keep alive in your home. They require little watering and are very low maintenance, meaning you can leave them for a week when you go on vacation and won't have to worry about them withering while you are away. They come in such a wide variety of colours and shapes. There are also a wide variety of outdoor succulents if you are looking to spruce up your gardens. Here are a few of my favourite indoor succulents.
Burro's Tail
A fun little plant that's super easy to care for. It got it's name due to the long tail like plants that can grow up to 4 inches long. It's also super easy to graft if you are looking to create more plants, by cutting of one of the long tails and planting it in another pot of soil. Soon you can have a whole house filled with burro's tails! Haha.
Jade Plant
The Jade plant looks a little like a tree with the way it is structured. This is a rather simple plant but if taken proper care of, it can sprout beautiful white flowers. I have a few of these in my home right now, no white flowers yet though sadly.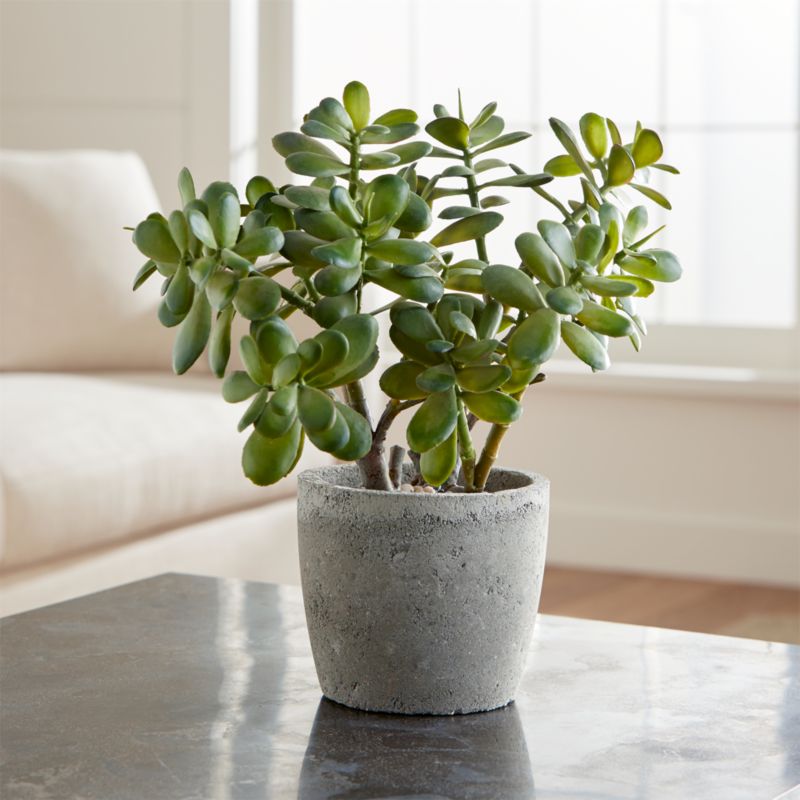 Aloe Vera
I LOVE Aloe plants, they have such versatility to them. Not only does it make a lovely indoor plant, but it also acts as your very own home grown first aid kit. Aloe Vera is known for it's medical properties when dealing with the healing of burns and scars. It's perfect for that really bad sunburn when you forgot to put on sunscreen. It has also been used to make drinks and other skin care products.
Zebra Plant
This little guy is a cutie and doesn't take up much room. While it can grow upwards of 5-6 inches tall, it's shallow roots doesn't usually allow it to grow width wise, making it the perfect plant to have multiples of. The Zebra plant is named fittingly after the white stripes on the leaves. If you;re lucky, you'll catch the yellow flower tips that grow, but they usually only last about a week.
Cast- Iron Plant
A plant that truly lives up to it's name. Cast-iron plant is perfect for dark rooms, any humidity, and anyone who forgets to water their plants as often as I do. This plant is a slow grower but makes to add some beautiful leaves and green to any lackluster dark or dim light room. They can grow 1-2 feet high as wwell as 1-2 feet wide, but it's recommended to start out with the larger plant already as it does take a very long time to grow.
Parlor Palm
So we've mostly talked about plants that can sit on your coffee table or on a shelf, but what about those tall floor plants. Parlor Palm's are where it's at. This house plant is always a popular choice that even the people living in Victorian times can agree! It can range anywhere from 1 foot to 8 feet high, and it's leaves can reach up to 24 inches long! This plant prefers medium to low light, making it perfect to add a little decor to the corners of a room.
Spider Plant
Probably the most fun one on this list. The plant itself looks pretty basic green and white leaved plant, but the fun part about the plant is it's "babies" it produces. The babies over flow the pot, making mini versions of the plant itself. These babies can be planted to make another spider plant, but they can also be free hanging on their own, requiring very little water and soil. I just got one of these from the babies my friends plant produced and I can't wait til it starts growing!